Our workshop for all those who make and create
Welcome to Maker Space! We are an open workshop and a community for anyone 14 and older. Would you like to make something with wood, metal, fabric, or the 3-D printer? No problem. Would you like to program, take photographs, or realize your ideas in a recording studio? Also no problem. Here you can work independently to make your projects reality. And if you hit a bump in the road, we'll help. In Maker Space, we learn from each other and help each other mutually. There are also regular workshops in which you can deepen your knowledge of a wide variety of subjects.
Opening hours of the Maker Space
Tuesday to Saturday: 3:00 – 10:00 p.m.
(also during vacations and public holidays)
Sunday and Monday: closed
Workshops
Do your own thing! To make this possible, Maker Space places a variety of workshops at your disposal. Here you can find an overview of the equipment and the possibilities.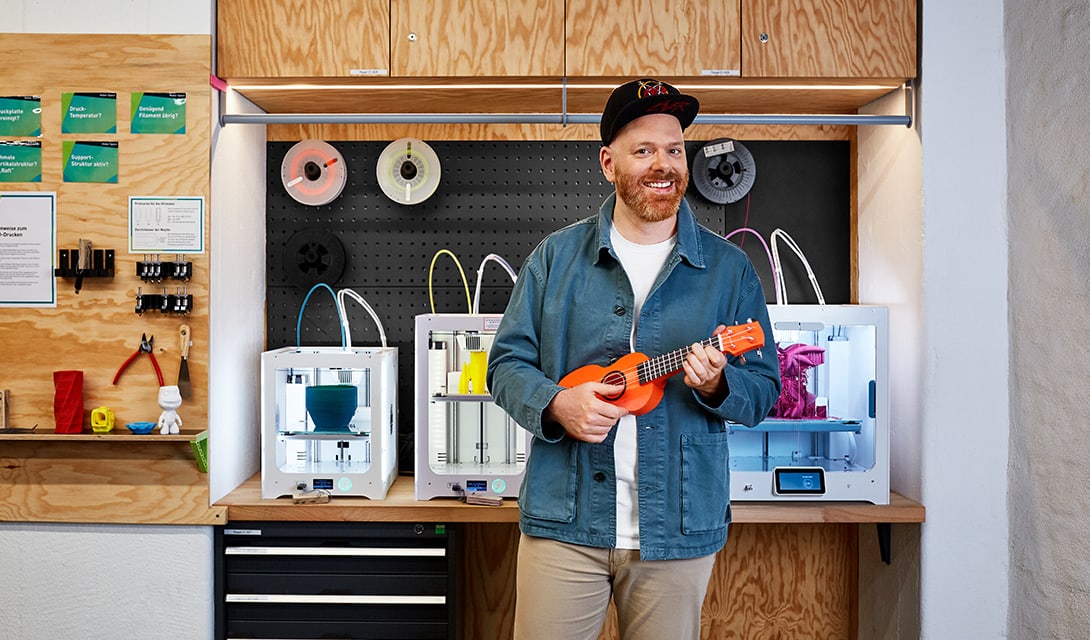 Digital workshop: The digital workshop is equipped especially with computer-operated devices. There you can find equipment for cutting, plotting, milling and printing.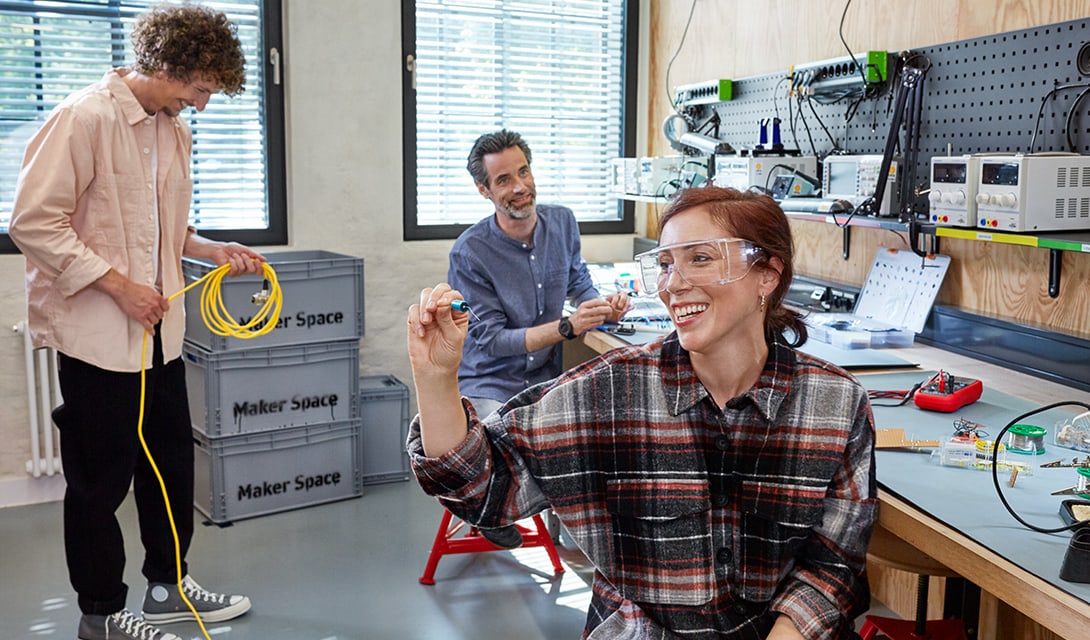 Electronics workshop In the electronics workshop, you will find our soldering work stations. Solder your new projects or repair defective (electronic) devices.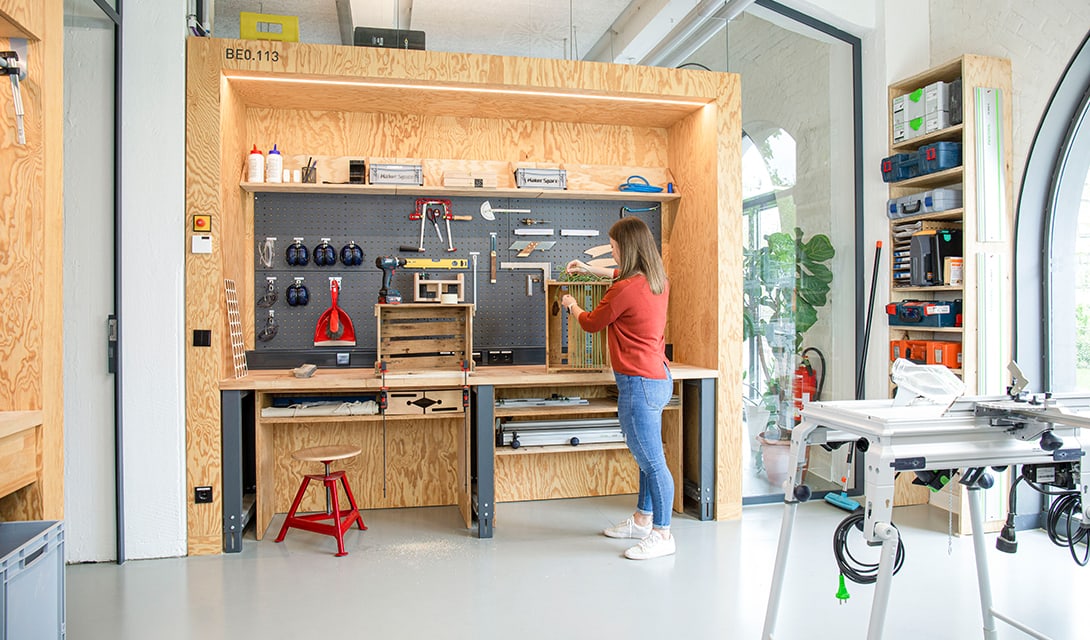 Wood workshop: The main activities in the wood workshop are sawing, sanding, and drilling. A variety of machines and tools are available for you to realize your wood project..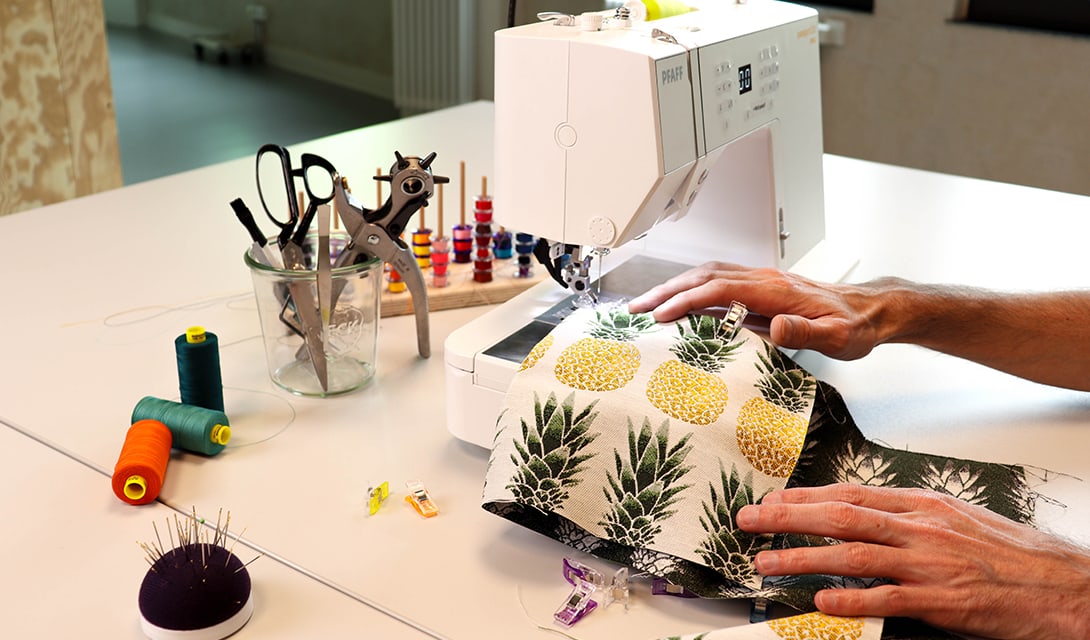 Textile workshop: The textile workshop is equipped with various devices for sewing, stitching, and hemming. Use them to make bags, trousers, and much more. But not only new things are produced, you can also repair old pieces here.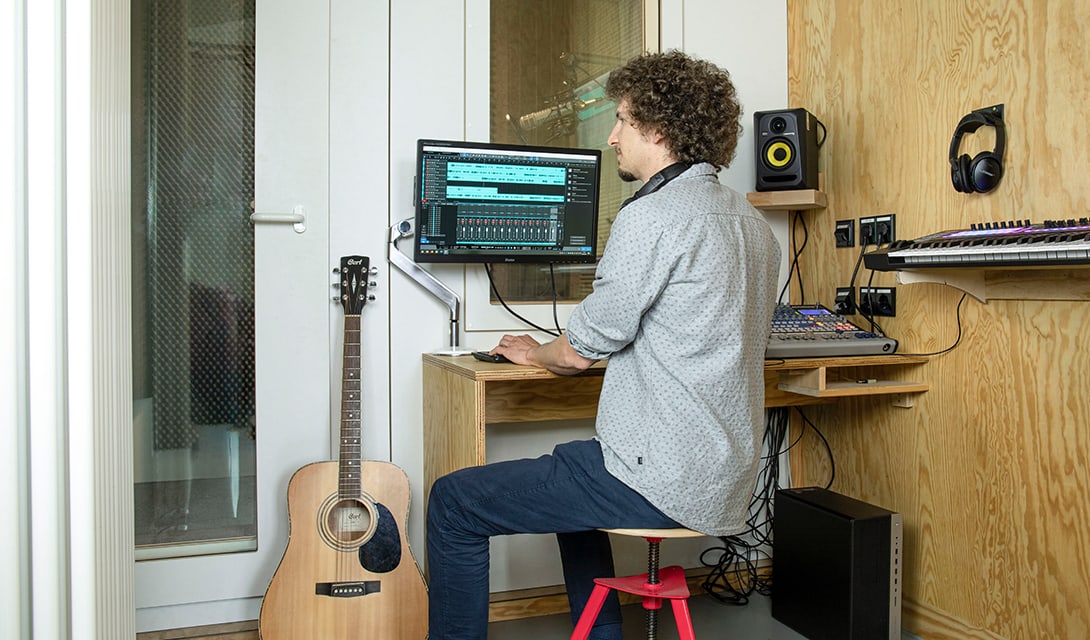 Media workshop: Our media workshop consists of a photography studio with a green screen and a sound booth. When you take photographs you can use lighting and various cameras. In the sound studio there are a variety of microphones you can use for your recordings.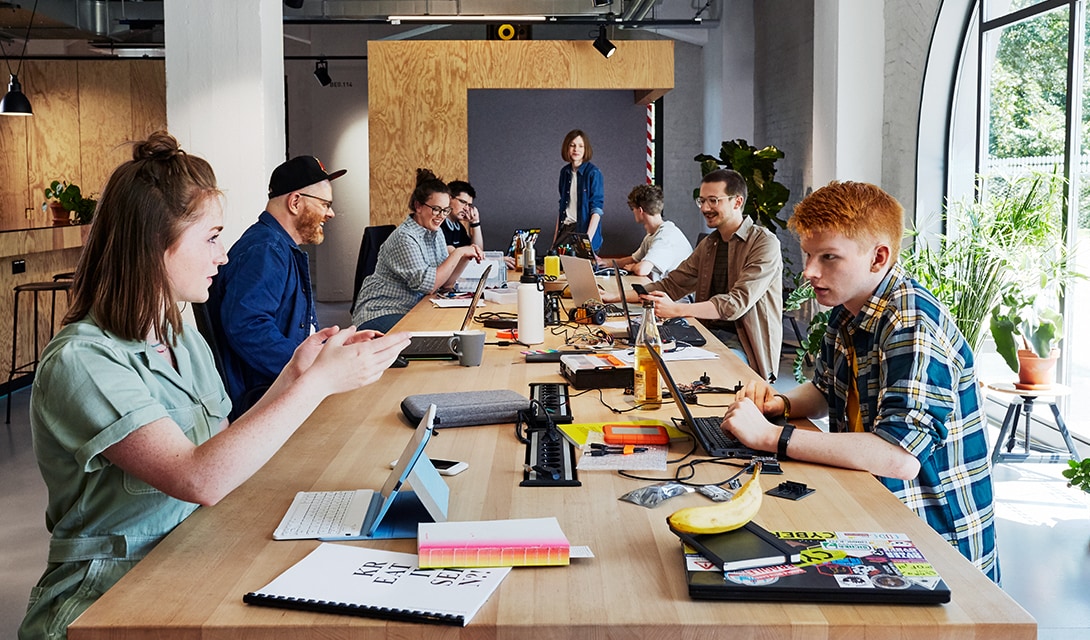 Workshops: Starting a new subject is easier with workshops. This is why we offer them regularly on various topics. And, by the way: you can also learn how to use our equipment and tools in short units.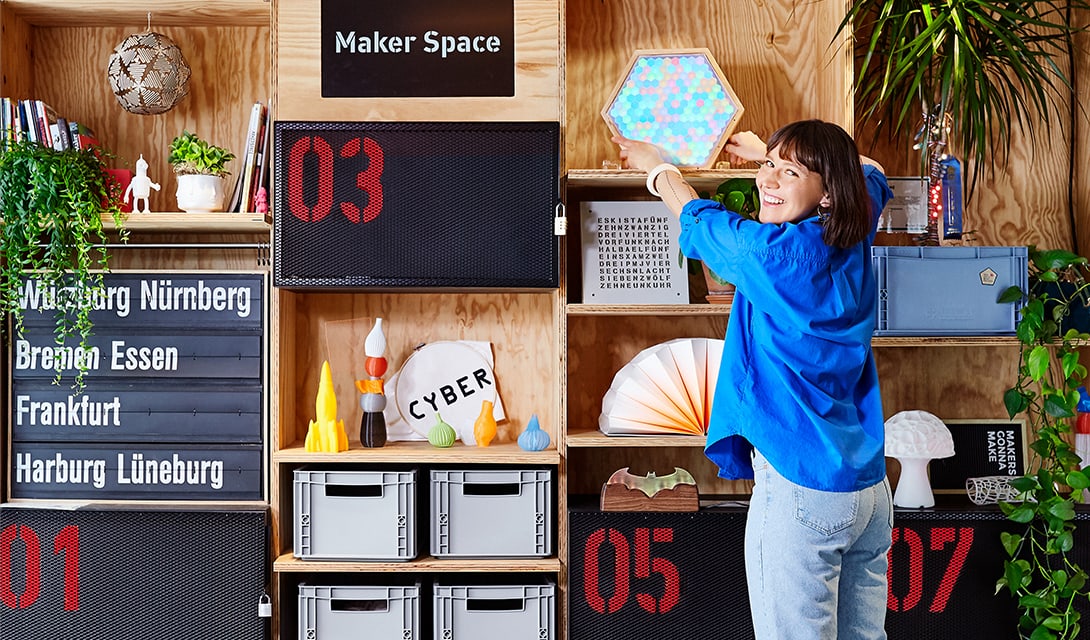 Code of Conduct: A Code of Conduct is like a kind of house rules. We want to do exciting things together that help us, society, and our fellow human beings move forward. We want to have fun experimenting, learning, and simply being together with like-minded people.
Admission
Opening hours
Directions