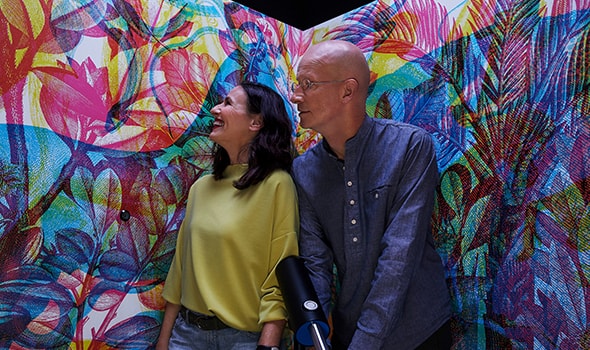 The exhibition
Discover the world in your own way: in our exhibition, you can study the world at 275 different interactive stations. In the walk-in wind studio, the wind will tousle your hair. In a large waterscape, you experiment with boats, a lock and numerous fountains. You can take a closer look at a crash test car or conduct experiments with a piece of toast.
Our permanent exhibition is divided into four thematic worlds. Each presents its own perspective o the world. In each of the thematic worlds, there are four or five thematic areas. But: there is no pre-defined path or set sequence. You follow what interests you.
The laboratories
The eight modern laboratories at experimenta are in the brick building on Experimenta Platz. There is also a test kitchen. Labs and kitchen offer the space and equipment for our varied courses for the inquisitive of all ages.
The Archimedes Laboratory is specifically for daycare children, where they can playfully explore phenomena from their everyday lives and experiment. The Friedrich von Alberti Laboratory and the Marie Curie Laboratory have offerings appropriate for elementary school-aged children. But there are also spaces specifically for older children and teens: In the Elizabeth Kalko Laboratory, the Louis Brüggemann Laboratory, the Robert Mayer Laboratory, and the Wilhelm Maybach Laboratory everyone in grades 5 to 13 can conduct research to their heart's content. A large portion of our course offerings is aimed at preschools and schools, but adults are also welcome – whether at a company event, bus trips, or with friends.
More than 50 courses cover many topics from biology, chemistry, physics, technology, and computer science. Participants are always supervised by a highly motivated and experienced team of engineers, scientists, and educators. It is also this team that designs the courses, tests them out, and continuously improves them. Most of the content originates in the educational and orientation plans of the schools and complements school lessons, but we also go beyond that. Our vacation courses leave the school-based orientation behind and deal with many different scientific topics. Every laboratory uses the most modern presentation techniques.
The labs can accommodate 32 participants and their experiments. Almost no limits are placed on their urge to research: Our optics laboratories, for example, can be completely darkened, water experiments can be carried out in a wet room, or students can work with a laser cutter and a 3-D printer. A special focus of our computer science lab is geoinformatics. Here it is also possible to analyze the astronomical data from experimenta's observatory.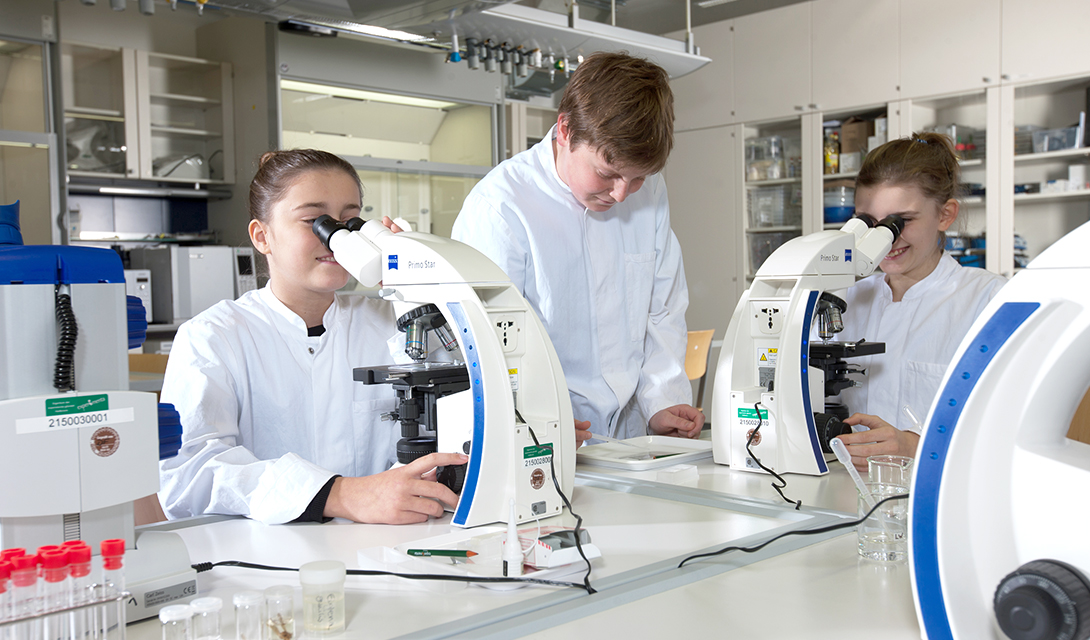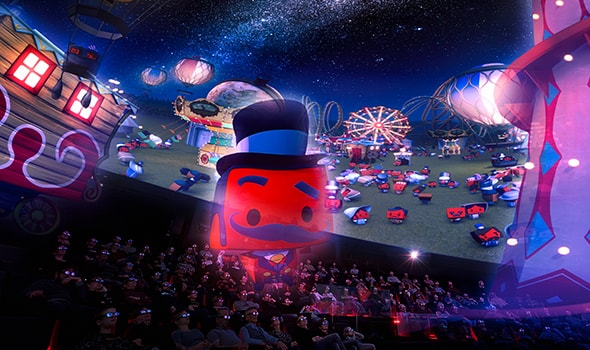 The Science Dome
In our Science Dome, we take you along on fantastic adventures.
Our combination of planetarium and theater is chock full of technology that provides new perspectives. At its heart is the 180° revolving auditorium. Beneath the dome, there are two venues: the theater stage and the 360° full-dome theater, but just one auditorium. It is situated on a type of turntable. It takes just 70 seconds to complete the full revolution that is integrated into several shows. The Science Dome can seat 150. Seats can be inclined backward 5° and 20°, depending on their location in the auditorium. All rows have ample legroom.
The Universarium is located in the middle of the auditorium. The star projector projects 32 star fields into the dome's night sky using state-of-the-art LED light sources with motor-controlled apertures. When the stars of the northern or southern hemisphere are not needed, the large, anthracite-colored "star ball" is lowered into its "parking structure".
The dome is 21.5 meters in diameter and thus has a projection area of 726 m². Six projectors with 56,000 Lumen each provide an extremely bright and brilliant image. In the Science Dome, you can not just watch 3D fulldome films, but also experience 3D sound.
On the stage side, a 60 m² stage awaits you with musical performances, plays and exciting experiment demonstrations. Our stage area also includes our high voltage technology used to produce meter-long volts of lightning of more than one million volts. There is also an almost nine meter wide waterfall curtain which can also be used for projects in addition to the theater screen and two other screens. Laser systems, a movie projector, various beamers and fog machines are used here. Lean back and start your journey through time and space.
Admission
Opening hours
Directions