Pure adventure in a unique place
Travel to the stars or experience lightning up close – in our Science Dome. The name stands for a combination planetarium and theater that is unique worldwide. Allow yourself to be captivated by stories from the natural sciences and technology – with our unusual live experiment shows. Experience our (3D)films on how man learned to fly or travel through time and space. Thanks to a gigantic projection dome, state-of-the-art laser technology and a 3D sound system, you are always immersed in the action. Experience unforgettable and spectacular moments in the Science Dome.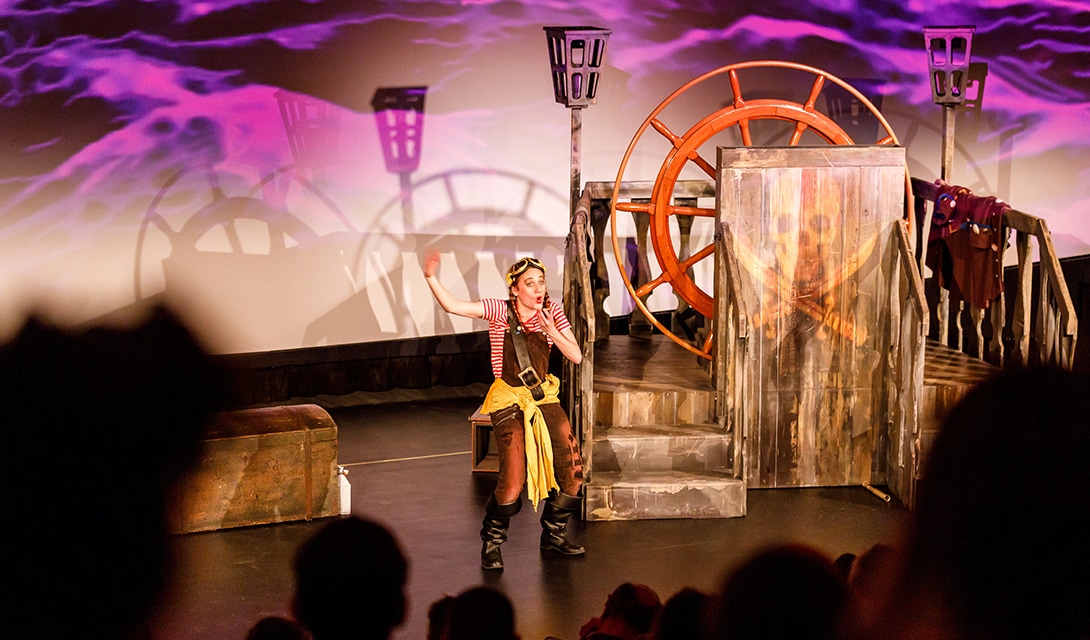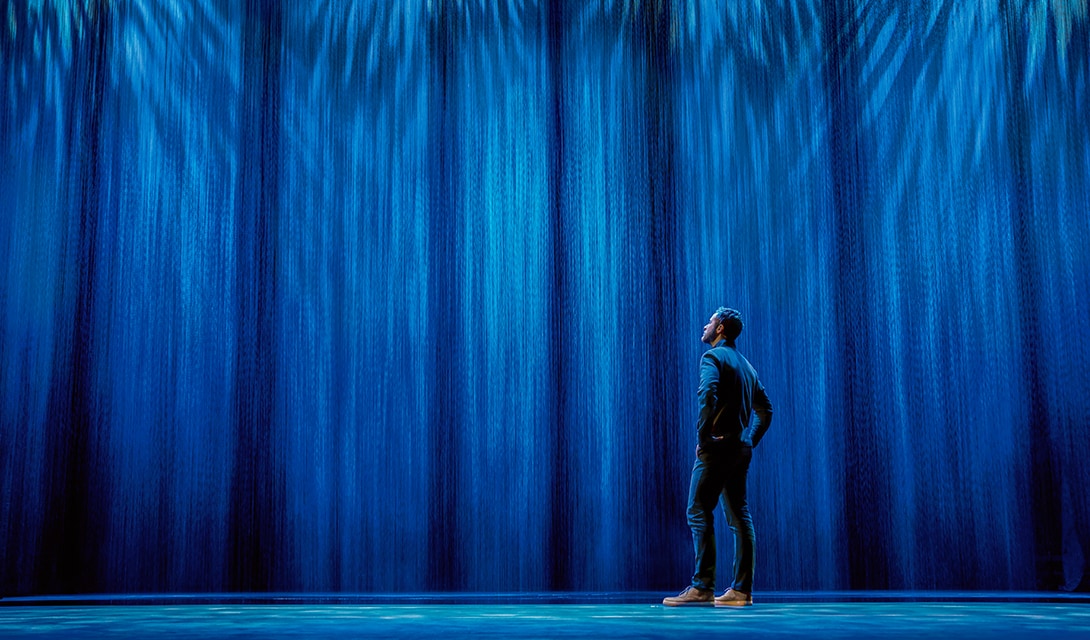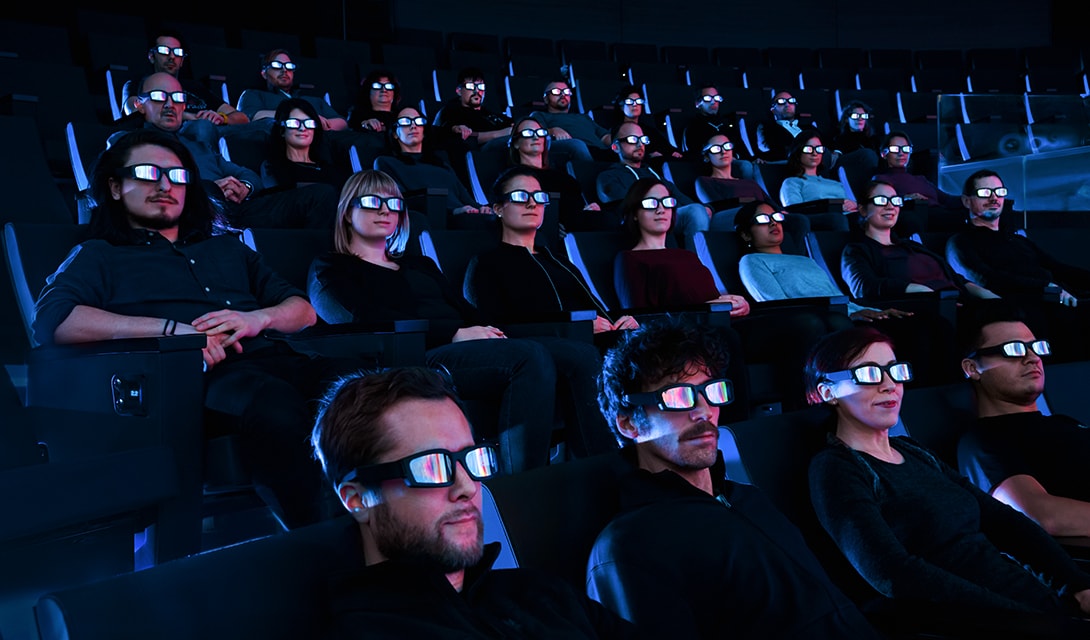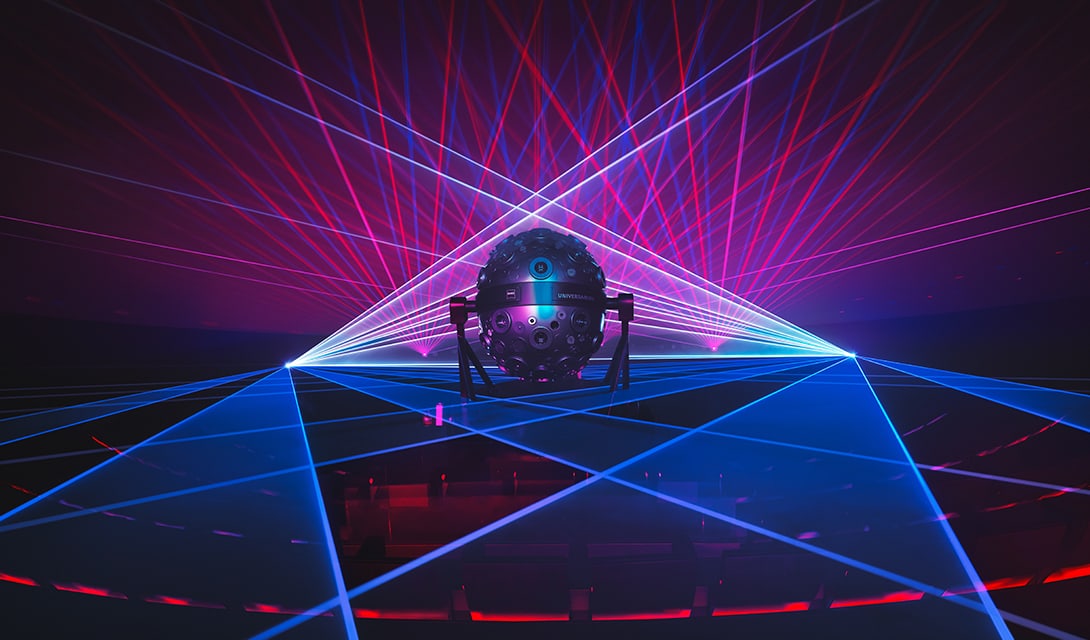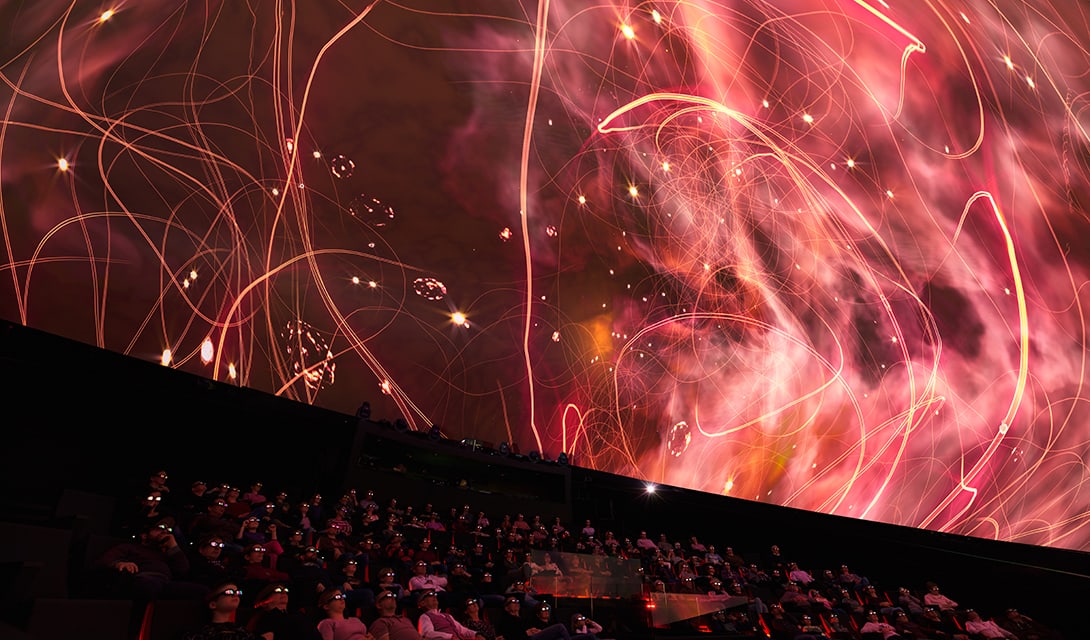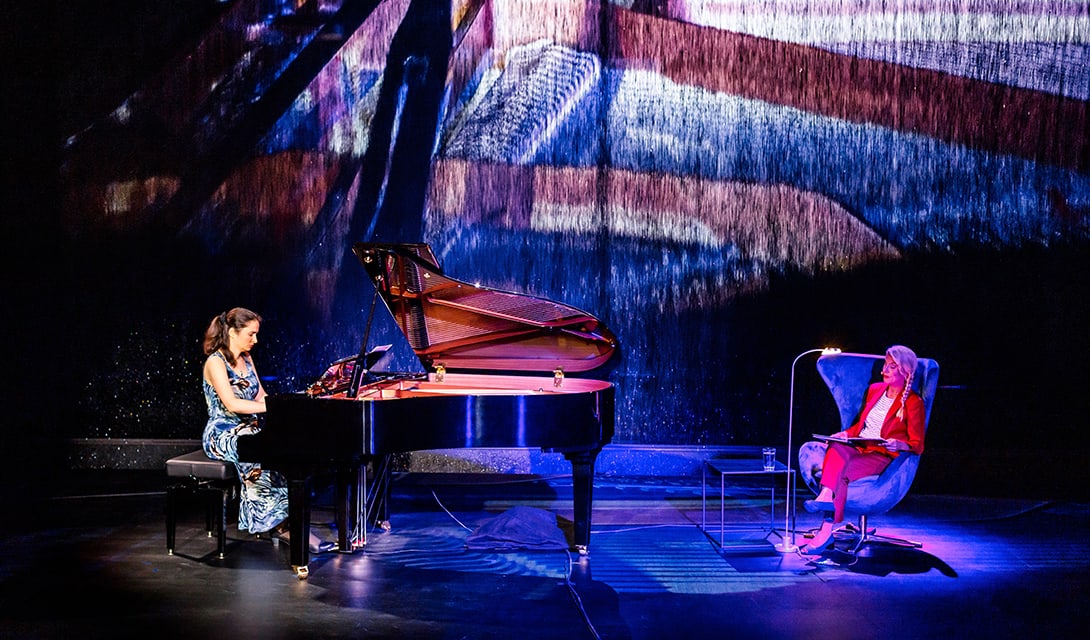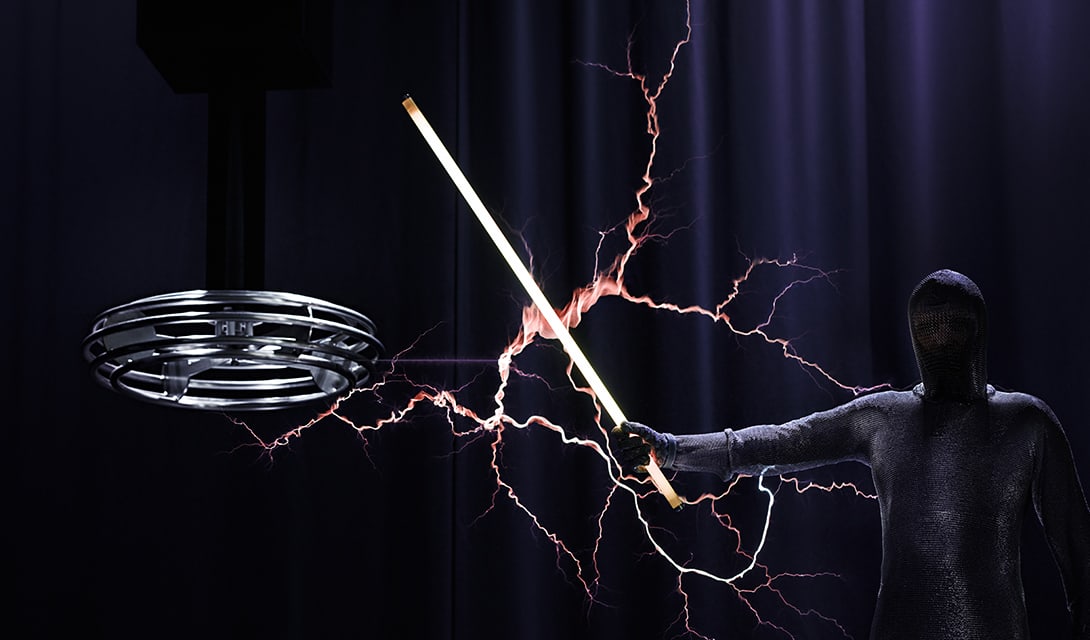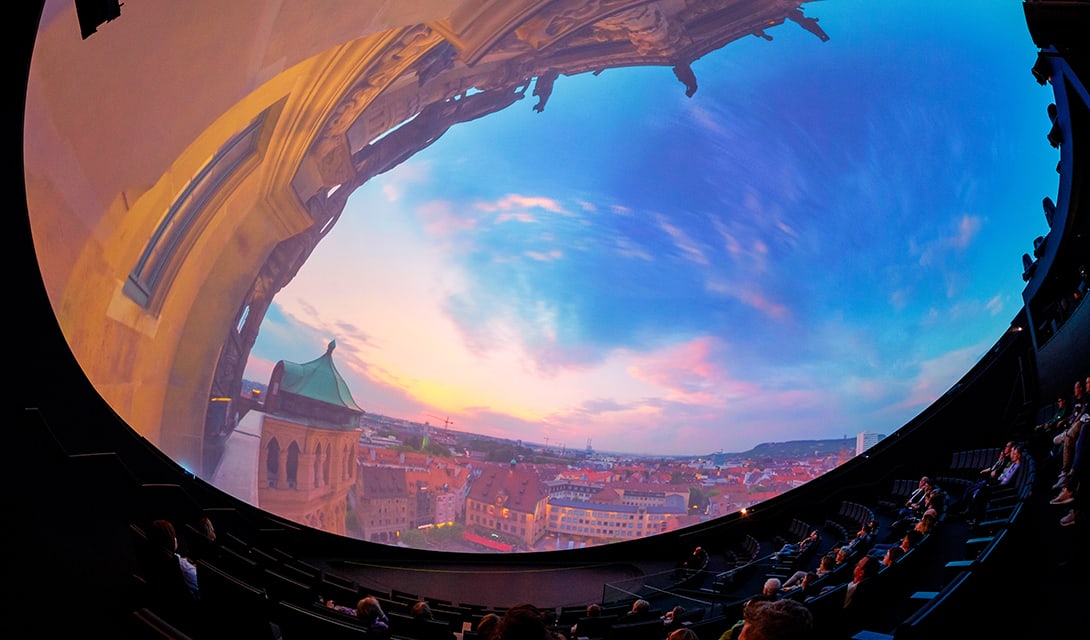 ~|elegant-themes~|elegant-themes-icon~|
To the limit – in the rush of speed
Your Subtitle Goes Here
Our lives feel like they're passing faster and faster. On the one hand, we're fascinated by the intoxication of speed, and on the other, many people in this age of sensory and information
overload yearn to slow down and relax. Thanks to the latest recording technology, you experience the full bandwidth of speed in this show – intensely and realistically.
~|elegant-themes~|elegant-themes-icon~|
Clever as lightning
Your Subtitle Goes Here
What happens when lightning strikes? Is it possible to hear electricity? And what does it mean when something is high voltage? Toro Funke and assistant Einstein explore the world of voltage in this entertaining and experimental show for anyone 10 and older.
~|elegant-themes~|elegant-themes-icon~|
Dream Big
Your Subtitle Goes Here
Behind every structure is a great dream – and the people who make it come true. The film "Dream Big" puts the spotlight on those who often work behind the scenes: the engineers. Ge inspired and join us on a journey to the greatest wonders of technology which also tell the story of courage and boundless inventiveness. For everyone from the age of 10.
~|elegant-themes~|elegant-themes-icon~|
Global Soundscapes
Your Subtitle Goes Here
In our interactive show "Global Soundscapes", you accompany scientists as they record sounds of nature. The world is full of sounds and each location has its own audible "footprint". If it changes, then something at the location has changed. Experience a journey to distant lands and discover diversity in the sounds of the world.
~|elegant-themes~|elegant-themes-icon~|
Limbradur
Your Subtitle Goes Here
Why does an apple fall from a tree to the ground? That is the question posed by famous physicist Isaac Newton. More than 300 years later, theoretical physicist Albert Einstein gives us a different perspective.
12-year-old Limbradur breaks into the famous Albert Einstein Museum one night. He encounters a small, odd robot Alby X3. The robot explains Einstein's revolutionary ideas and together they take off on a fantastic journey of discovery through time and space.
~|elegant-themes~|elegant-themes-icon~|
Moonpirate and fried egg
Your Subtitle Goes Here
The little girl pirate is having a hard time of it. No one takes her seriously. Only one thing can help: She must find the greatest treasure of all time! Even if it means travelling to the sun. All that's missing is a courageous crew. A fantastic adventure on stage for landlubbers and buccaneers of all ages.
~|elegant-themes~|elegant-themes-icon~|
Polaris and the enigma of the polar night – 3D
Your Subtitle Goes Here
Penguin James and polar bear Vladimir are best friends and love to observe the starry sky together. They find themselves wondering why the polar nights are so long. Why not build an observatory and solve the mystery? But that's not all.
Together they build the space ship Polaris and start off on a mission to Mars and Saturn. In space, they find answers to their questions and discover the wonderful world of the planets.
~|elegant-themes~|elegant-themes-icon~|
Starlit sky over Heilbronn – discover astronomy in a new way
Your Subtitle Goes Here
What can I see tonight in the starry sky? Where are the planets? Is it possible for me to get my bearings from the night sky? Answers to these and other questions about the starry sky over Heilbronn are given during the Astronomy Evening. Without having to go on an expedition into the wilds. Instead, simply relax under the Science Dome.
~|elegant-themes~|elegant-themes-icon~|
The Legend of the magic reef
Your Subtitle Goes Here
On a quest to discover paradise lost, the fish Jake, Shorty and Indigo experience many an adventure. After their reef is destroyed, they hope to reach a legendary coral reef. The humorous film for children 6 years and older creates an awareness of the importance of preserving the coral reefs.
~|elegant-themes~|elegant-themes-icon~|
We are stars 3D – a time travel through the universe
Your Subtitle Goes Here
During the film "We are Stars – 3D", you journey through time and space. Experience the universe from a new angle. Where does man come from? What are we made of? And where did the world originate? Explore the mysteries of cosmic chemistry in us and its explosive origins. 
Admission
Opening hours
Directions