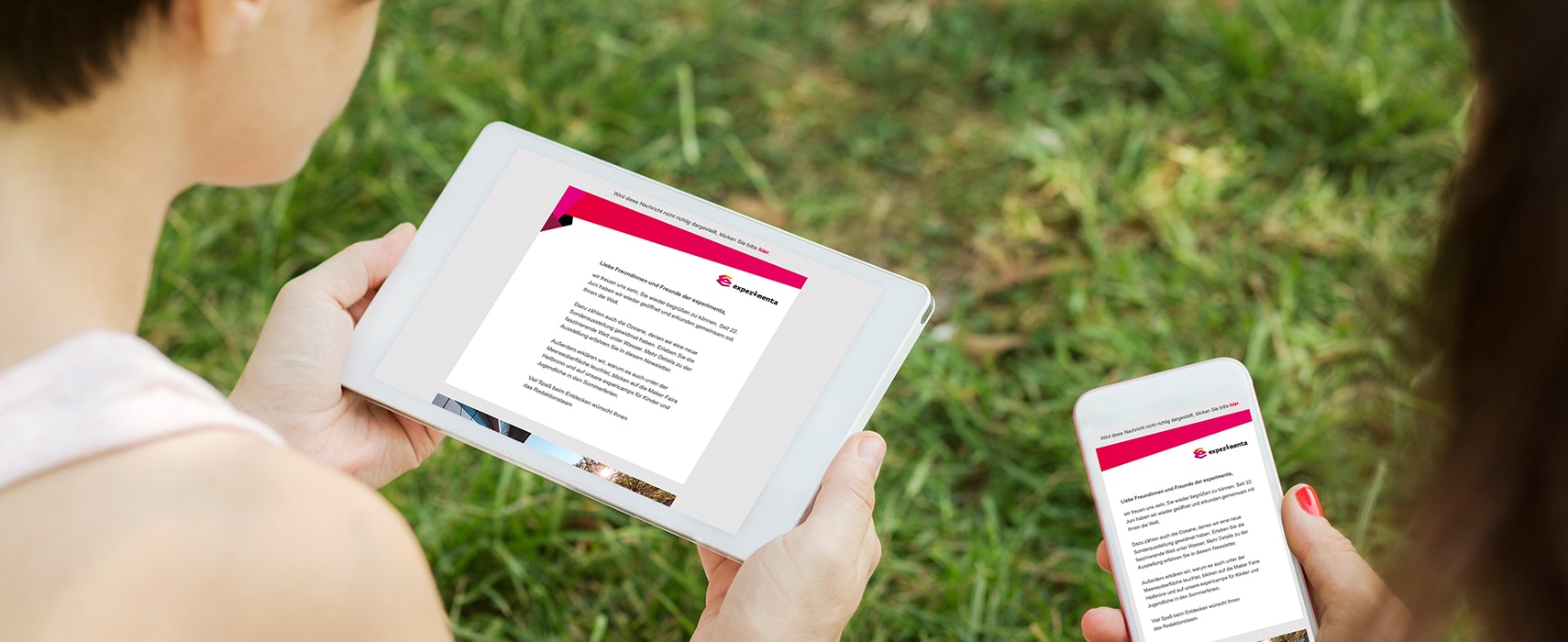 The latest experimenta news – delivered directly to your inbox!
Are you interested in everything about experimenta? If you are, let us provide you regularly with information – delivered directly to your email inbox. This offer is free-of-charge and can be cancelled at any time.
Look forward to the following topics:
the latest experimenta news
announcement of events
Interesting facts about experimenta
Looks behind the scenes
Register for our newsletter, don't miss our news and always be informed first!
Our newsletter is sent in German!