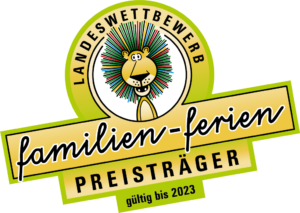 "family holidays" in Baden-Württemberg
We have been awarded a seal of approval from the state of Baden-Württemberg as a family-friendly destination.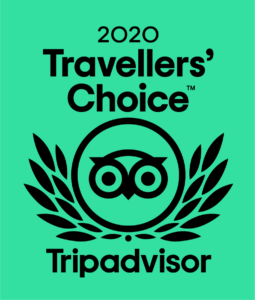 Travellers' Choice Award 2020
We have been awarded the Travelers' Choice Award on Tripadvisor. Thank you to our visitors!
Karin Rueck
21. November, 2021.
Sehr empfehlenswert, derzeit eine super Sonderschau 'Tiefsee'. War ein sehr schöner Sonntag dort! Und im persönlichen Kundenkonto kann man auch hinterher zuhause seine Aktivitäten nochmal anschauen. Wirklich toll, lehrreich und spannend. War diese Woche wieder da, auch nach relativ kurzer Zeit lohnt es sich wieder hin zugehen, es hat sich schon wieder viel verändert. Es gab wieder viel Neues zu entdecken
Ekkehard Völlmer
20. November, 2021.
Das ist einzigartig, Dank an Dieter Schwarz
Christian Winter
13. November, 2021.
One of the best science museums in Germany. Easy access, not expensive, great for kids. Better plan the entire day or come back several times. Very friendly and welcoming staff, any other place can learn from here.
Auf jeden Fall einen Besuch wert! Hier ist für Kinder und Erwachsene etwas geboten...
TOP
Frank G. Gerigk
6. November, 2021.
Größtes Science Center in Deutschland. Architektonisch hoch interessantes Gebäude, deren einzelne Stockwerke gegeneinander verdreht sind. Anmeldung erfolgte problemlos online. Zurzeit sind 2G, und die Familie erhielt mit den elektronischen Nachweisen nach nur wenigen Sekunden sicheren Zutritt. Das Innere ist großzügig angeordnet und präsentiert Naturwissenschaft und Technik auf modernste Weisen - weit entfernt von den archaischen Zurschaustellungen staubiger Archivstücke in knorrigen Vitrinen. Stattdessen geht es bei fast allem darum, eigenständig Erfahrungen zu machen, Dinge anzufassen, zu manipulieren, und dadurch spielerisch zu lernen. Ja, manchmal muss man sich dafür mehr als ein paar Sekunden Zeit nehmen. Kinder heutzutage - und da schließe ich meine eigenen nicht aus - haben, wenn sie aufgeregt sind, nur eine Aufmerksamkeitsspanne von wenigen Sekunden. Wer will, kann hier wichtige Prinzipien der Welt sehr einfach erfahren und verstehen. Mit einem Badge, den man am Empfang erhält, kann man seine Erfahrungen und noch mehr speichern. Die elektronische Technik ist auf höchst aktuellem Stand. Das Preis/Leistungsverhältnis ist mit 29 Euro für ein Tagesticket für eine Familie spektakulär günstig und diese Erfahrungen hier desto empfehlenswerter. Zusätzlich hatten wir noch einen Film gebucht. Auch Kantine und Shop haben zivile Preise. WLAN kostenlos. Sämtliche Angestellte waren professionell und sehr höflich. Man fühlte sich jederzeit willkommen. An nur einem Tag ist das gesamte Programm nicht erlebbar. Wir werden wiederkommen.
Our reviews on Tripadvisor:

Natalie S
21. November, 2021.
Very cool My kids went to Experimenta with a group as a field trip. They had a fun time exploring and trying everything out. Right now you can only purchase tickets online and the 3G rule applies. They have small lockers also to store some items you don't want ti carry around. The restaurant on site has a decent selection of foods and beverages and the prices are good.

globaltraveller9999
7. November, 2021.
Fantastische Vielfalt von Experimenten Sensationelles Angebot von Experimenten. Man sollte einen ganzen Tag dort investieren. Es wird nie langweilig, jede Station ist unterschiedlich…

Stionner
1. August, 2021.
Toll Die Ausstellung ist mit viel Liebe zum Detail konzipiert und bietet für alle Kinder zwischen 2 und 99 etwas. Wir waren begeistert. Auch vom Personal, das sehr hilfsbereit und zuvorkommend ist.

Isabel O
19. Oktober, 2020.
Sollte man unbedingt besucht haben! Ich habe den Besuch der Ausstellung meinem 8-jährigen Neffen zu Weihnachten geschenkt und wir haben seine 5-jährige Schwester mitgenommen. Wir konnten uns im Vorfeld alle nicht so richtig etwas unter dieser Ausstellung vorstellen, waren aber nach 3,5 Stunden hellauf begeistert und kommen unbedingt wieder, weil die Zeit leider nicht für alle Etage ausgereicht hat. Es gibt für jede Altersklasse sehr viel zu entdecken und auszuprobieren. Alles ist sehr digital . Unbeschreiblich und wirklich sehr schön gemacht.

Eva-aus-dem-Westen
22. September, 2020.
Absolut empfehlenswert Wir (ü 45) waren sehr begeistert von den Experimenten. Es ist absolut nicht nur für Kinder, auch für begweisterungsfähige, neugierige Erwachsene. Die Zeit ist wie im Flug vergangen und wir waren traurig, das wir um 17 Uhr gehen mussten. Man kann durch die Ausstellung gehen und je nach Etage frei die einzelnen Experimente machen. Die Mitarbeiter sind äussert hilfsbereit. Absolut empfehlenswert!

Sonnenschein2784
27. August, 2020.
Für neugierige Kinder ideal Ein absolut gelungener Tag. Es waren Einschränkungen aufgrund Corona vorhanden, aber es gab viel Personal, das erklärt hat und auch sonst haben sie Lösungen gefunden für Schwierigkeiten. Für jüngere Kinder 6 u. 8 Jahre alt waren es sehr viele interessante und lehrreiche Stationen. Ein Tag hat hier nicht gereicht, aber länger wäre auch wegen der Konzentration nicht möglich 😃, da es viele neue Dinge zu entdecken gibt. Wir werden auf jeden Fall wiederkommen, evtl. schon nächstes Jahr. Von mir eine klare Empfehlung !!!

Eine Erlebniswelt für die ganze Familie Auf 4 Etagen 200 Exponate zum mitmachen. Highlight ist der Science Dom zur Zeit leider keine 3D Filme dennoch sehr beeindruckend. Die Gastronomie im Haus ist gut und preiswert.

Rolli-Reisender
14. Februar, 2020.
Unbedingt besuchen Man braucht den ganzen Tag für die Experimenta. Es ist sehr interessant, auch für Kinder und Eltern.

One day visit I can 100% recommend it! The staff is very kind and there is Kursivdrucke things to do and try out. You can easily spend an entire day here!

Marina P
19. Januar, 2020.
Für Groß und Klein Ein toller Ort, wo nicht nur die Kinder Spaß haben, sondern auch die Erwachsenen. Auf jeden Fall den ganzen Tag einplanen.
We are happy to help you personally with your planning and questions.
Would you like help planning your visit? Do you have questions about our offerings or neeed help booking your tickets? Contact us – by phone or email. Weekdays from 9:00 a.m. to 5:00 p.m. We are happy to help!