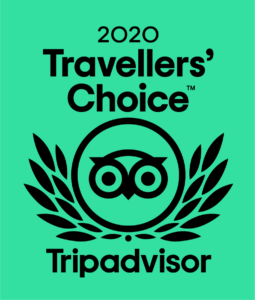 Travellers' Choice Award 2020
We have been awarded the Travelers' Choice Award on Tripadvisor. Thank you to our visitors!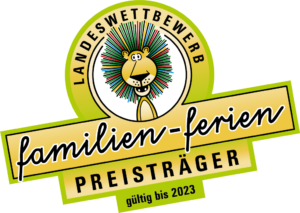 "family holidays" in Baden-Württemberg
We have been awarded a seal of approval from the state of Baden-Württemberg as a family-friendly destination.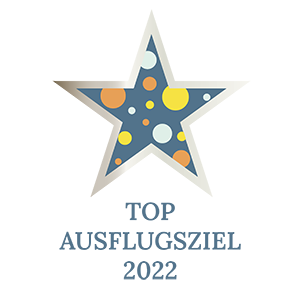 Top Excursion Destination 2022 Baden-Württemberg
We were chosen by the search portal "familienausflug.info" as one of the best excursion destinations for families in Baden-Württemberg.
Tanja Guggenbichler
12. Juli, 2022.
Tolles Museum mit spannenden, kreativen Mitmachstationen / Experimenten für Kids unterschiedlichen Alters und großartigen, engagierten, hilfsbereiten Mitarbeiter*innen an den jeweiligen Stationen. Immer wieder ein Vergnügen! Danke!
Afonso Corrêa Raimundo
10. Juli, 2022.
geniale!! es hat nur Spaß gemacht, wir wollem auf jeden Fall bald wieder vorbei kommen. Fair Eintritt Preis, sowie für das Essen. Wasser wird überall kostenlos zur Verfügung gestellt.
Руслан Багрій
10. Juli, 2022.
Крутизне місце, як для дітей так і для дорослих,максимум різних експериментів!
Sehr cool!!!
Stefan Lang
3. Juli, 2022.
Einzigartiges Science-Center in Deutschland. Eignet sich für jedes Alter. Wissenschaft zum anfassen, ausprobieren und erleben. Richtig spannend und interessant gemacht!
Konstantin Netrebskyi
3. Juli, 2022.
Schöner Ort für Kinder und auch für Erwachsene.
Jürgen Allmendinger
2. Juli, 2022.
Einfach suuuppppeeerrr
Our reviews on Tripadvisor:

Natalie S
21. November, 2021.
Verifiziert
Very cool My kids went to Experimenta with a group as a field trip. They had a fun time exploring and trying everything out. Right now you can only purchase tickets online and the 3G rule applies. They have small lockers also to store some items you don't want ti carry around. The restaurant on site has a decent selection of foods and beverages and the prices are good.

globaltraveller9999
7. November, 2021.
Verifiziert
Fantastische Vielfalt von Experimenten Sensationelles Angebot von Experimenten. Man sollte einen ganzen Tag dort investieren. Es wird nie langweilig, jede Station ist unterschiedlich…

Stionner
1. August, 2021.
Verifiziert
Toll Die Ausstellung ist mit viel Liebe zum Detail konzipiert und bietet für alle Kinder zwischen 2 und 99 etwas. Wir waren begeistert. Auch vom Personal, das sehr hilfsbereit und zuvorkommend ist.

Isabel O
19. Oktober, 2020.
Verifiziert
Sollte man unbedingt besucht haben! Ich habe den Besuch der Ausstellung meinem 8-jährigen Neffen zu Weihnachten geschenkt und wir haben seine 5-jährige Schwester mitgenommen. Wir konnten uns im Vorfeld alle nicht so richtig etwas unter dieser Ausstellung vorstellen, waren aber nach 3,5 Stunden hellauf begeistert und kommen unbedingt wieder, weil die Zeit leider nicht für alle Etage ausgereicht hat. Es gibt für jede Altersklasse sehr viel zu entdecken und auszuprobieren. Alles ist sehr digital . Unbeschreiblich und wirklich sehr schön gemacht.

Eva-aus-dem-Westen
22. September, 2020.
Verifiziert
Absolut empfehlenswert Wir (ü 45) waren sehr begeistert von den Experimenten. Es ist absolut nicht nur für Kinder, auch für begweisterungsfähige, neugierige Erwachsene. Die Zeit ist wie im Flug vergangen und wir waren traurig, das wir um 17 Uhr gehen mussten. Man kann durch die Ausstellung gehen und je nach Etage frei die einzelnen Experimente machen. Die Mitarbeiter sind äussert hilfsbereit. Absolut empfehlenswert!

Sonnenschein2784
27. August, 2020.
Verifiziert
Für neugierige Kinder ideal Ein absolut gelungener Tag. Es waren Einschränkungen aufgrund Corona vorhanden, aber es gab viel Personal, das erklärt hat und auch sonst haben sie Lösungen gefunden für Schwierigkeiten. Für jüngere Kinder 6 u. 8 Jahre alt waren es sehr viele interessante und lehrreiche Stationen. Ein Tag hat hier nicht gereicht, aber länger wäre auch wegen der Konzentration nicht möglich 😃, da es viele neue Dinge zu entdecken gibt. Wir werden auf jeden Fall wiederkommen, evtl. schon nächstes Jahr. Von mir eine klare Empfehlung !!!

Verifiziert
Eine Erlebniswelt für die ganze Familie Auf 4 Etagen 200 Exponate zum mitmachen. Highlight ist der Science Dom zur Zeit leider keine 3D Filme dennoch sehr beeindruckend. Die Gastronomie im Haus ist gut und preiswert.

Rolli-Reisender
14. Februar, 2020.
Verifiziert
Unbedingt besuchen Man braucht den ganzen Tag für die Experimenta. Es ist sehr interessant, auch für Kinder und Eltern.

Verifiziert
One day visit I can 100% recommend it! The staff is very kind and there is Kursivdrucke things to do and try out. You can easily spend an entire day here!

Marina P
19. Januar, 2020.
Verifiziert
Für Groß und Klein Ein toller Ort, wo nicht nur die Kinder Spaß haben, sondern auch die Erwachsenen. Auf jeden Fall den ganzen Tag einplanen.
We are happy to help you personally with your planning and questions.
Would you like help planning your visit? Do you have questions about our offerings or neeed help booking your tickets? Contact us – by phone or email. Weekdays from 9:00 a.m. to 5:00 p.m. We are happy to help!
Admission
Opening hours
Directions