You are creative – in our studios
In our glass studios you can give space to your ideas. Whether with wood, metal, fabric, or the computer—here you can be creative to your heart's content.
The four studios at a glance
In our four glass studios in the center of the new experimenta you can be creative undisturbed and at your own pace. Shoot your own film, compose your own piece of music, take great photos, or build an imaginative vehicle. The motto in the studios is "I can do it." There you'll find various materials, and many analog and digital tools for your ideas. In the end, you'll have created your own work that you can take with you.
And, by the way, our studios pick up on and complement the themes of the various exhibition levels.
Studio 1: Combine materials and design objects
In the studios, garage flair is in the air. The tool wall gives it away: Here everything is about working by hand. With various materials like wood, plastic, or textiles you can make fascinating things – from sound instruments to luminous textile jewelry.
On a high perch of scaffolding poles, you can explore the world of patterns and forms. At the screen you can repeat and mirror the various forms and create dreamlike patterns.
Studio 2: Being creative with sounds, words and images
Studio 2 focuses on mental imagery, imagination, a feel for rhythm, and much more. Compose a musical piece together with others and put it together digitally—on touchscreens instead of with keys.
Create your own animated film and give it a soundtrack, make the contents of your pockets dance and create impressive animations. You can immerse your silhouette in different light and create a two-dimensional sculpture of yourself. Juggle with words or use AI to help compose your own poem.
Studio 3: See and explore the environment in a new way
In the third studio, everything revolves around research and invention. Use microscopes to delve into the microcosm and observe living water fleas. Or program mini robots. Can you get the little machines to work?
Science requires many participants – you can see this in our Geocenter in the studio. There you can use satellite data to map a portion of the Earth. Or begin mapping where others left off. Communication is also important in science: In the press office, you can take pictures of yourself during your last research trip and report on it afterwards.
Studio 4: Learning, researching and creating through play
Studio four focuses on the youngest visitors. Here you can invent and build your own vehicle. Afterwards, send your creations to the test track and take pictures of them flying through the air and their smash-ups.
On the digital test track you can build vehicles digitally and send them to race. Who is fastest to the finish line? On our mobile generator you can create your very own personal mobile on screen—as a template for building the real thing later. And how would you like to take a souvenir photo in our Rollermobil?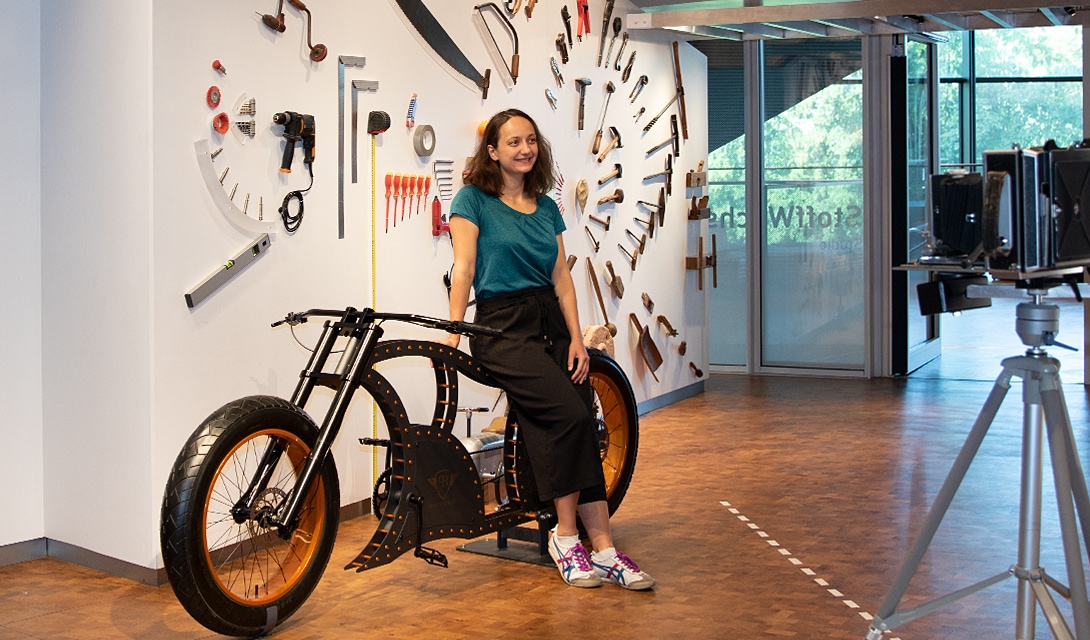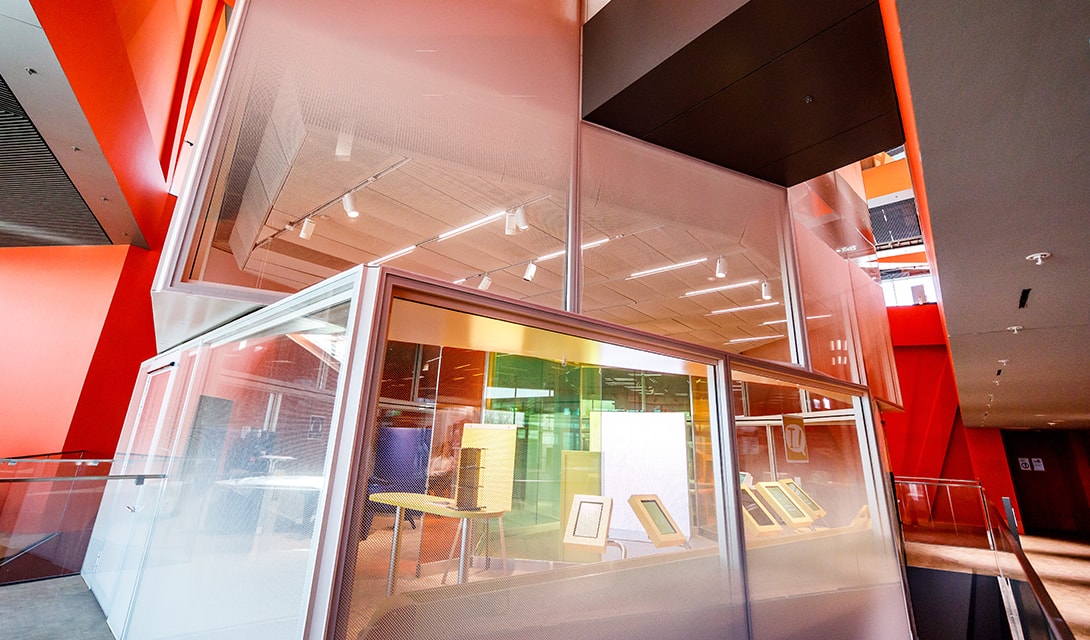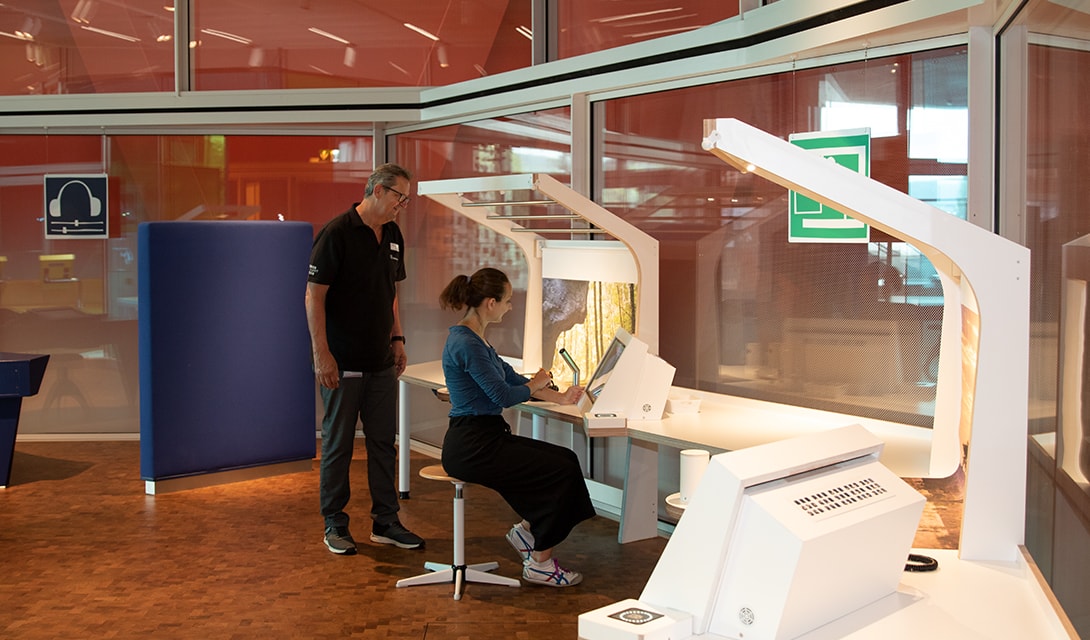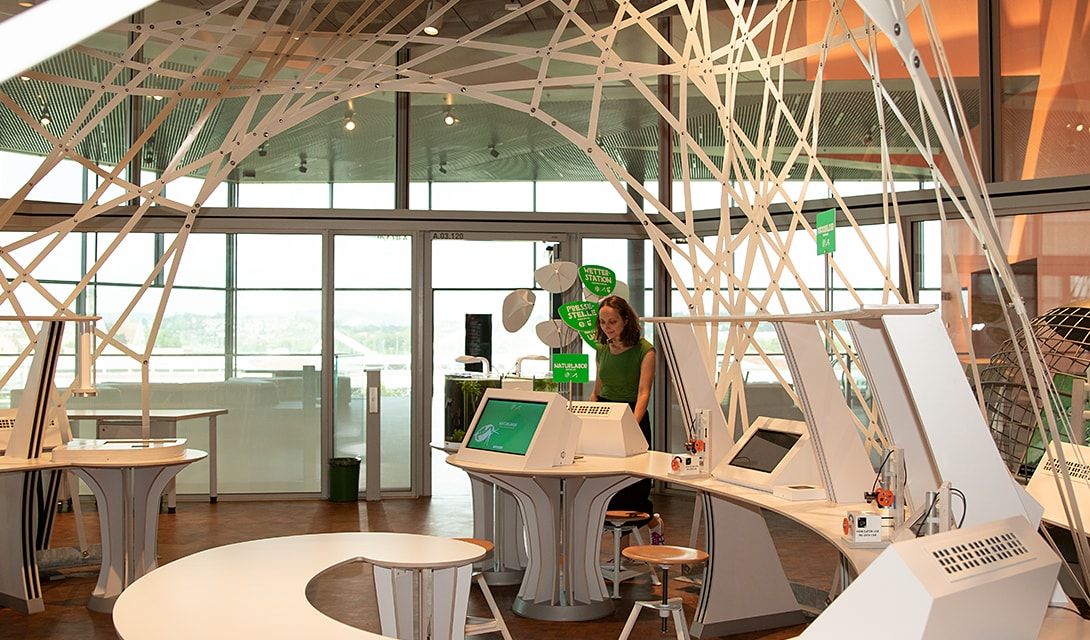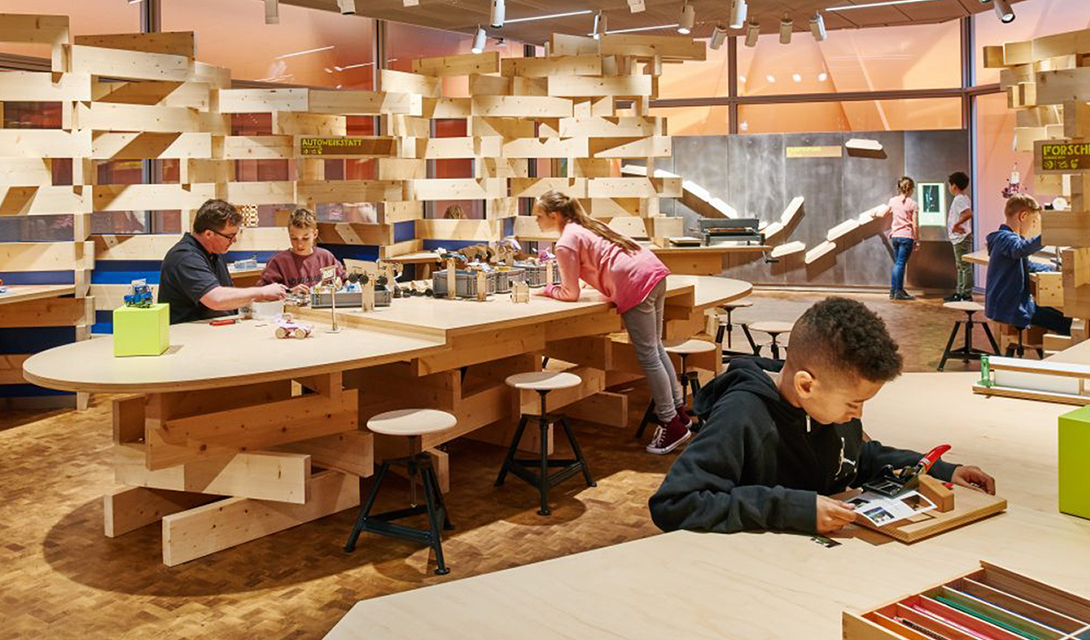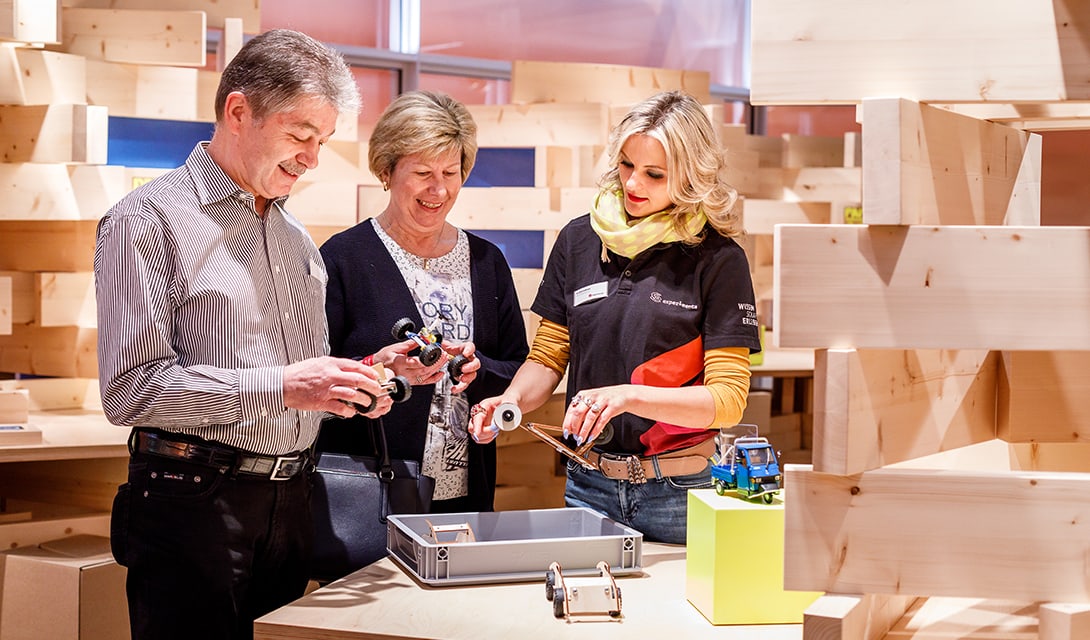 Admission
Opening hours
Directions