Get to know the Milky Way galaxy and Moon in our observatory
Experience the universe in our observatory. Learn more about the Sun, other planets, the Moon, the stars and distant galaxies. Observe sun spots, gigantic gas eruptions on the Sun and find out how solar winds and space weather develop. And, if it gets too crowded in our observatory, there are other telescopes on the rooftop terrace you can peer through to immerse yourself in the infinity of space.
The all-sky dome
Our all-sky dome is something special. When it opens, you can see the entire sky, not just a piece of it through a small split like you would in a conventional telescope dome. Our dome has a diameter of 6.5 meters and is built of glass fiber shell segments. There are only three of these structures of this size and design worldwide.
The telescopes
You can observe sunspots, gas eruptions and the regions where the solar winds originate with our refracting telescope. Beautiful images of celestial objects can be produced using the reflecting telescope, a sensitive camera and special filters. A solar telescope specially developed for us shows live images of the sun, and, weather permitting, other telescopes on the rooftop terrace are available to visitors.
Barrier-free
Our observatory is fully barrier-free and accessible to those with disabilities. The stairs to the telescopes are equipped with stairlifts. There is also a special viewing aid for telescopes so that visitors can also peer through the telescope from a wheelchair.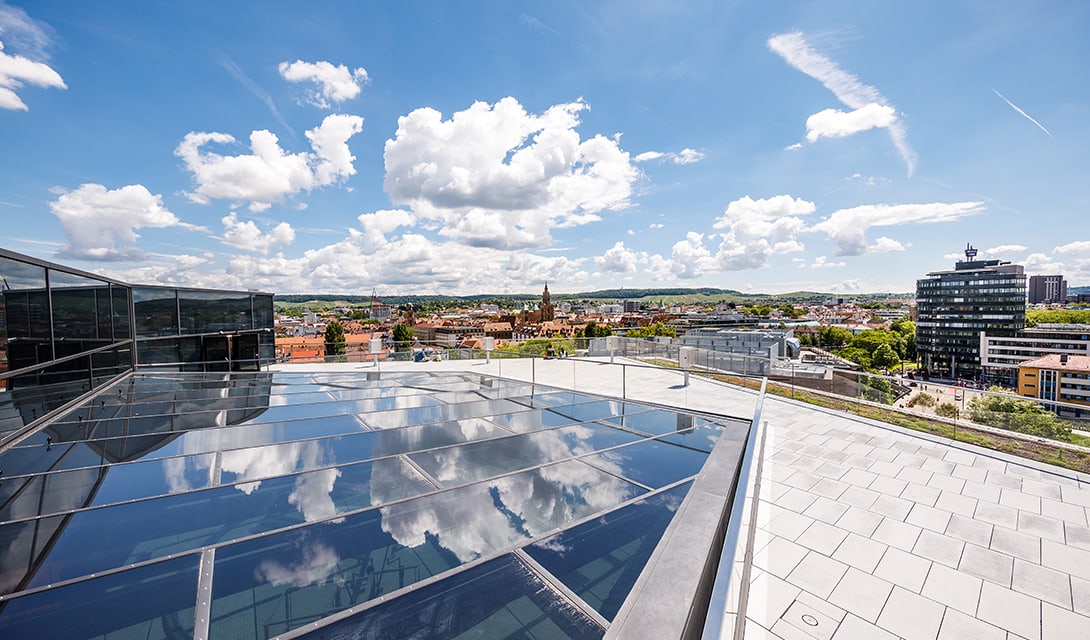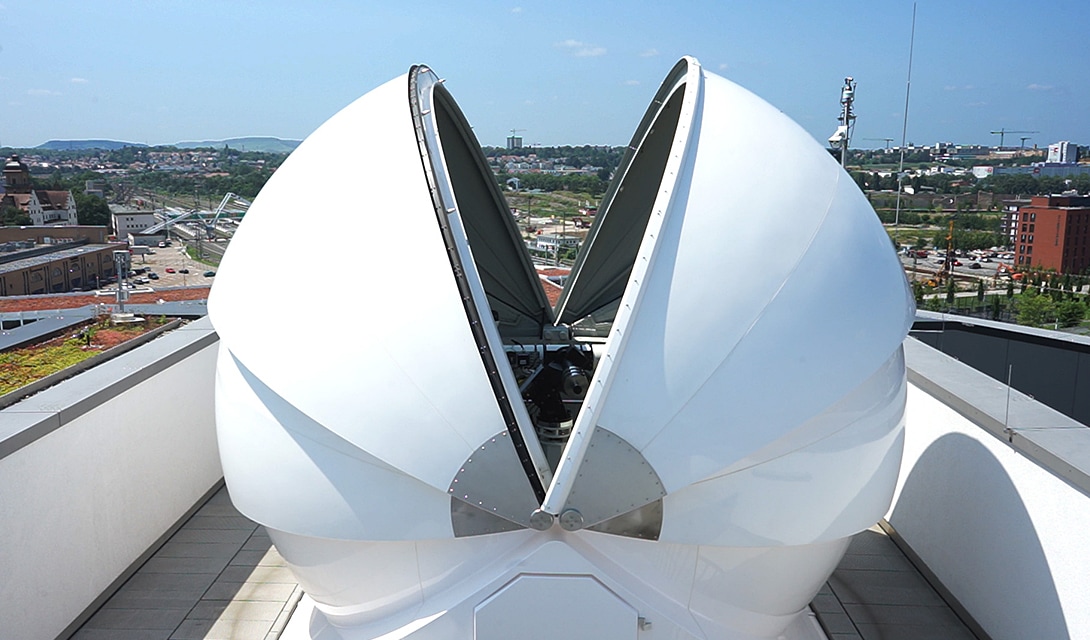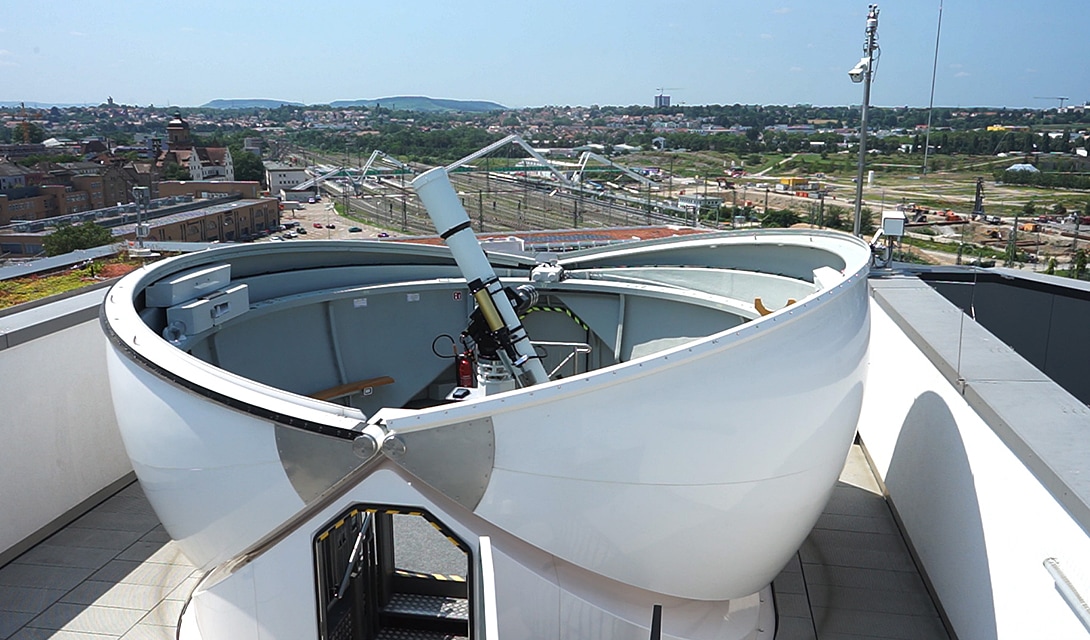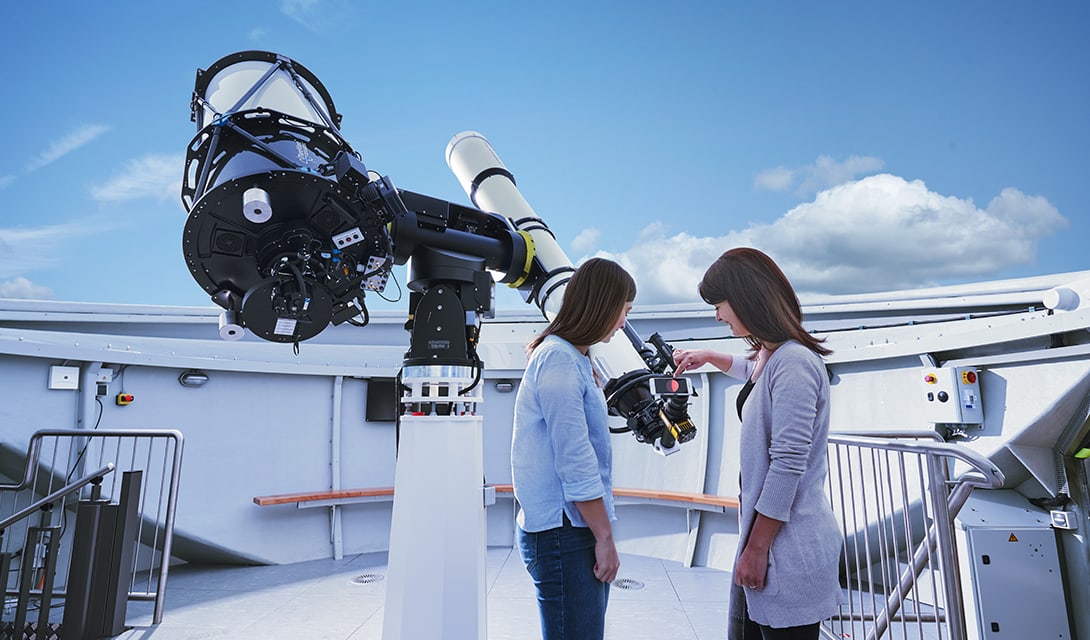 Admission
Opening hours
Directions