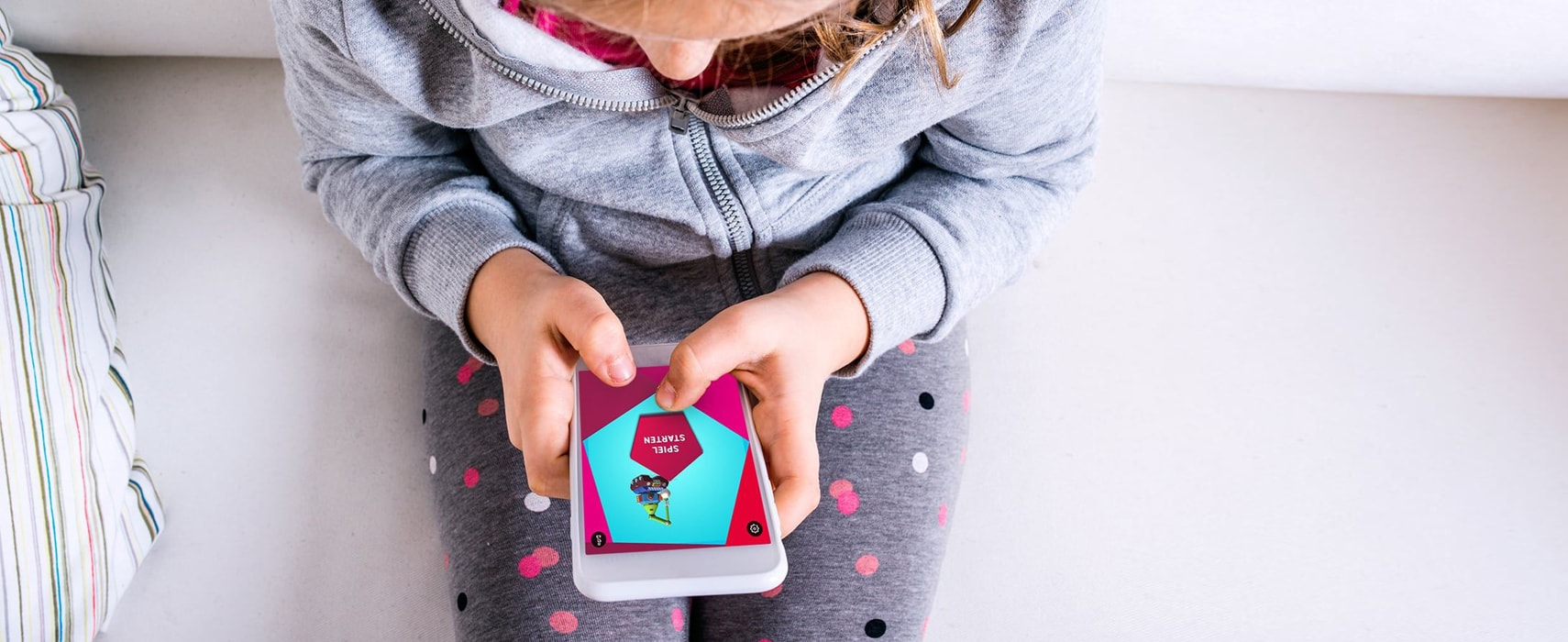 The experimenta explorer app
Using the experimenta explorer app, you and your robot will find it extremely simple to discover experimenta. Move with your smartphone in the park or living room with virtual and augmented reality in an impressive building made of glass and discover interactive stations along the way that you will also find in the real experimenta.
At the interactive stations of the first two levels, you can collect parts that you can fit to your robot in the workshop. Exciting levels await you at seven interactive stations on level three in which you can test your personal robot and collect diamonds. You can use them to purchase additional parts and optimize your robot. What is the shortest path to collect as many diamonds as possible?
Tip: The mobile device must support VR/AR to use the experimenta explorer app. Without this support, it is unfortunately not possible to use the app.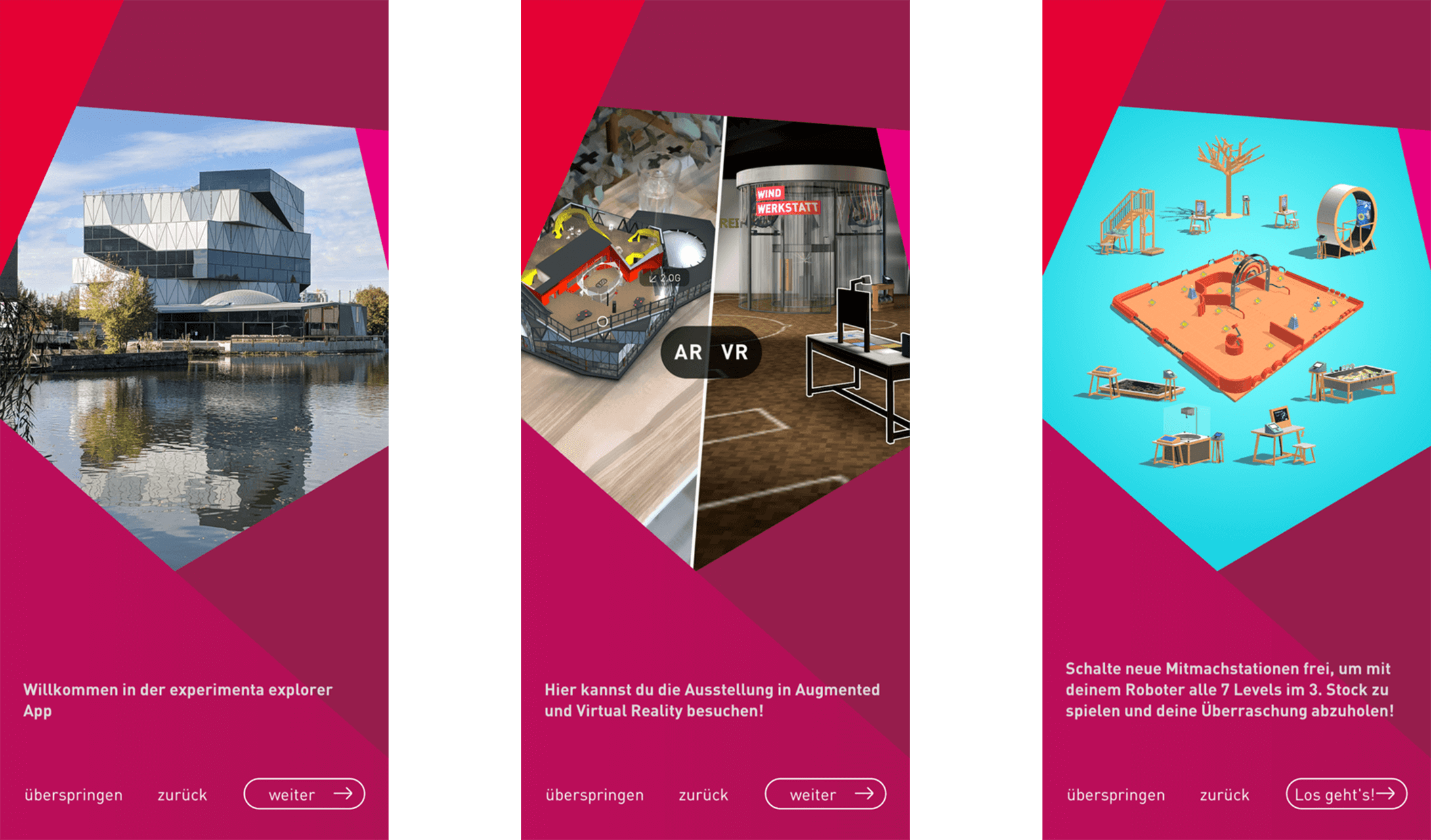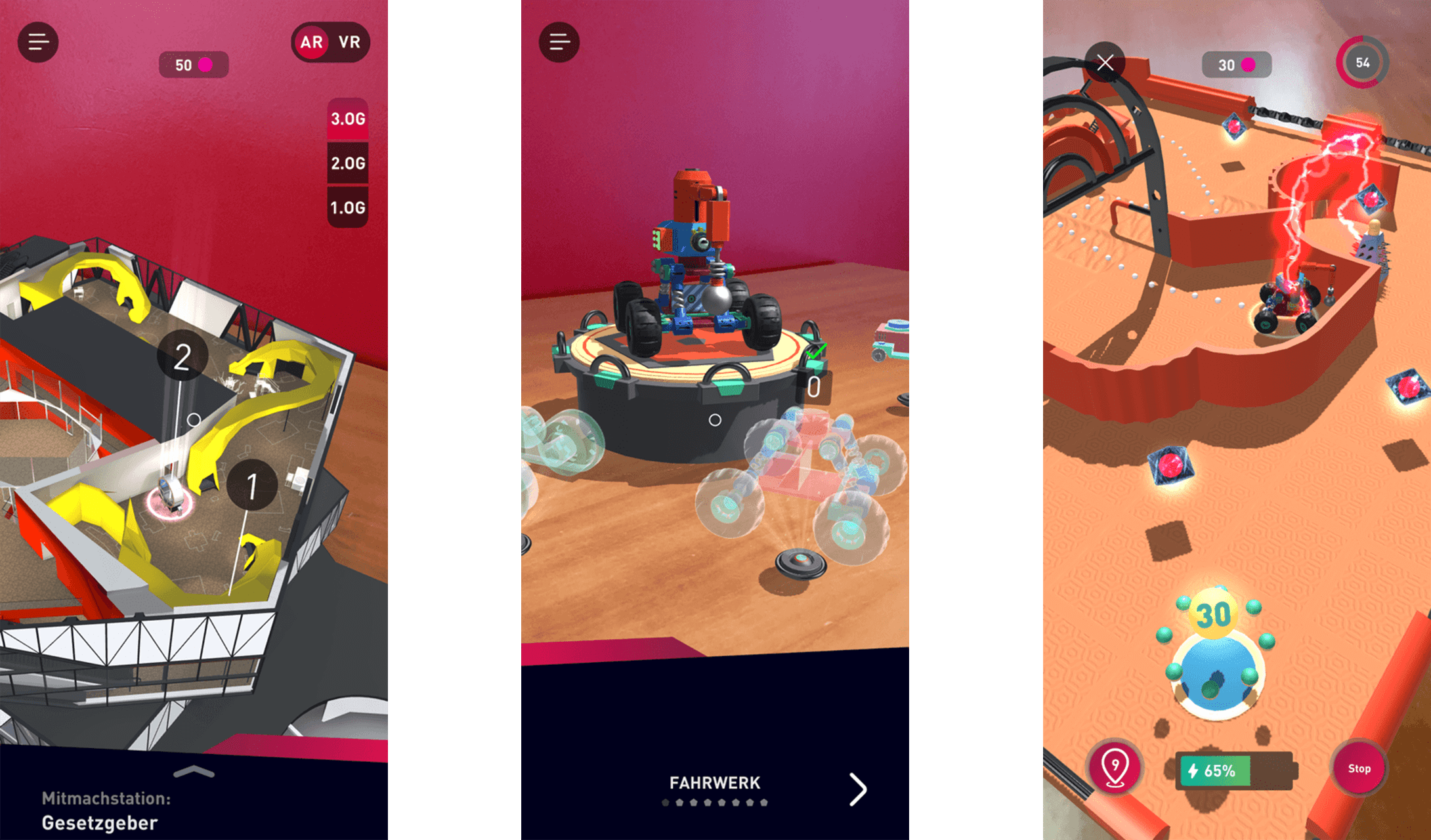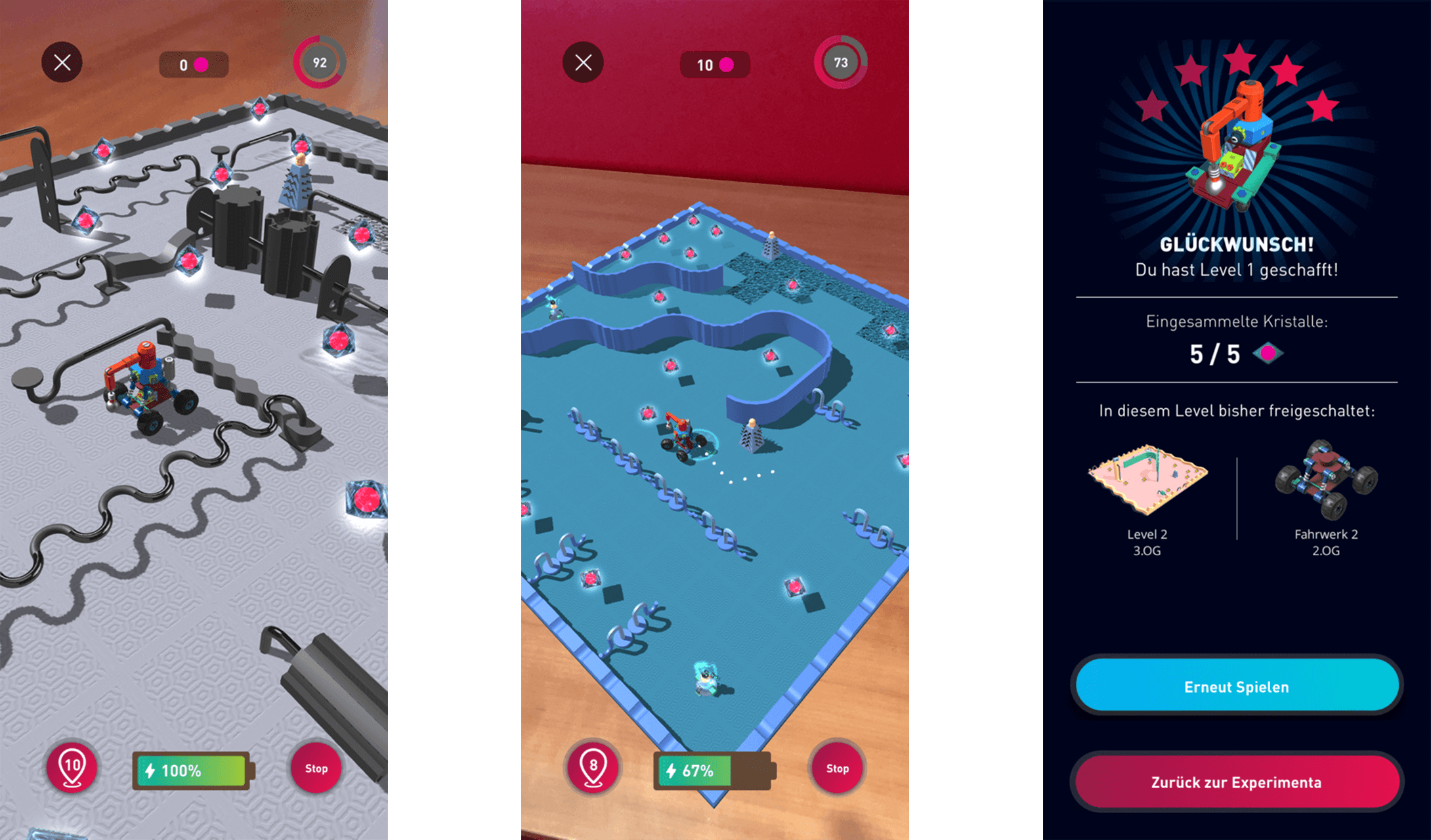 "Unite in Taste" app
Playfully explore your taste: In the app "Unite in Taste" you create your digital self. Appearance, clothing, flat or favourite music – create your own avatar and design a home according to your personal preferences.
In the casual game for the special exhibition "A Matter of Taste", you play varied match 3 levels, solve tasks and get new outfits or furniture. Meet other users and find out more about the latest trends.
Although the app is based on the exhibition, it can be used independently of it.